Purpose:
Minacs was exiting the Aditya Birla umbrella and forming an entity of its own. This meant a complete rebranding of all digital properties, mainly the website. This exercise also focused on brand awareness, announcements, client relationships, brand building, and most importantly lead generation.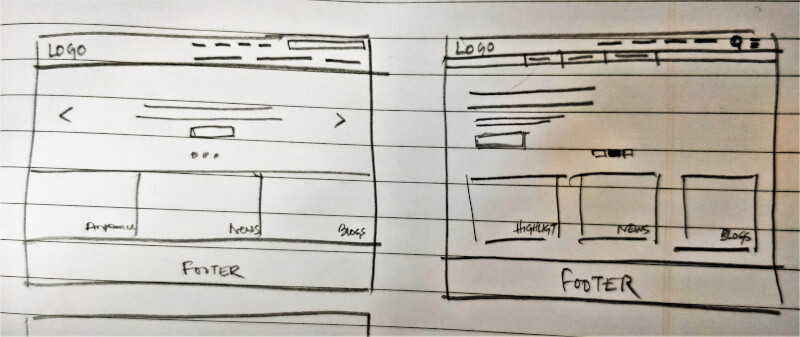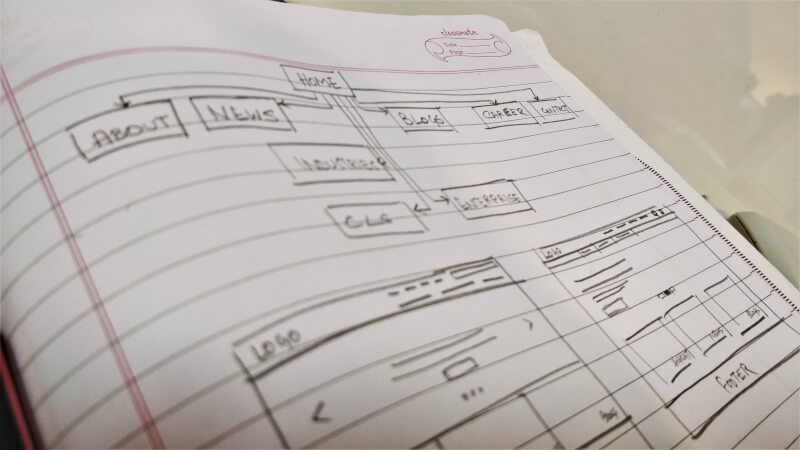 Approach:
Our first step was to list our visitors, geographies, high performing pages, based on the website traffic. We later filtered our visitors based on usage – media people, procurement, operations, finance, technology, and C-level officers. This allowed us to identify items needed by each user and build individual user-flows.
This insight was great and fueled the architecture of the website. Along with the architecture, we also focused on the messaging that would be clear and direct avoiding any confusion for the user.
With this information I began creating the initial wire-frames and mock ups that at first were built eventually as workable prototypes (high-fidelity).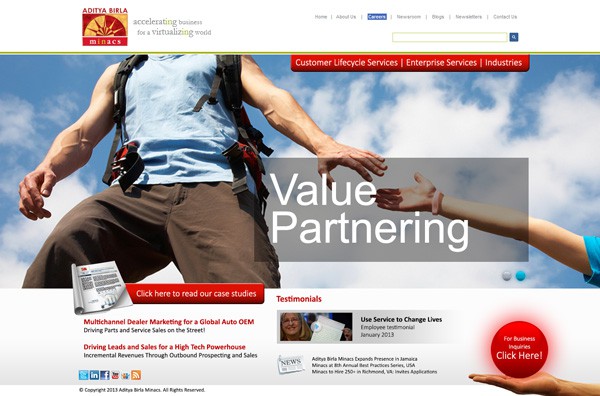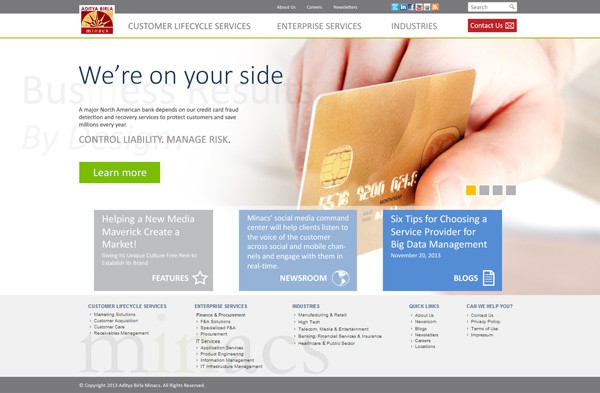 Evaluation:
After testing these prototypes, we gathered feedback from some users. We quickly made some changes and released the website.